New Chevy SUVs
The Chevrolet SUV lineup offers shoppers some of the most diverse vehicle options now available on the market. From the inimitable Suburban to the compact Trax, the Chevy SUV options populating our lot truly offer something for everybody. Our Chevrolet dealer near Grove City can help you find the new SUV that's right for your needs, so we encourage you to visit our showroom today to buy a new Tahoe or Blazer that you love.
2024 Chevy Trax
near Me
The all-new 2024 Chevy Trax is a small, mighty machine. Don't let the compact Trax dimensions fool you: inside this SUV is a spacious, five-passenger Trax interior that's outfitted with plenty of popular modern amenities. The Trax mpg ratings, meanwhile, will have you planning new road trips around Ohio. If you're ready to buy a vehicle that is as adventurous as you are, discover our new Chevy Trax specials today.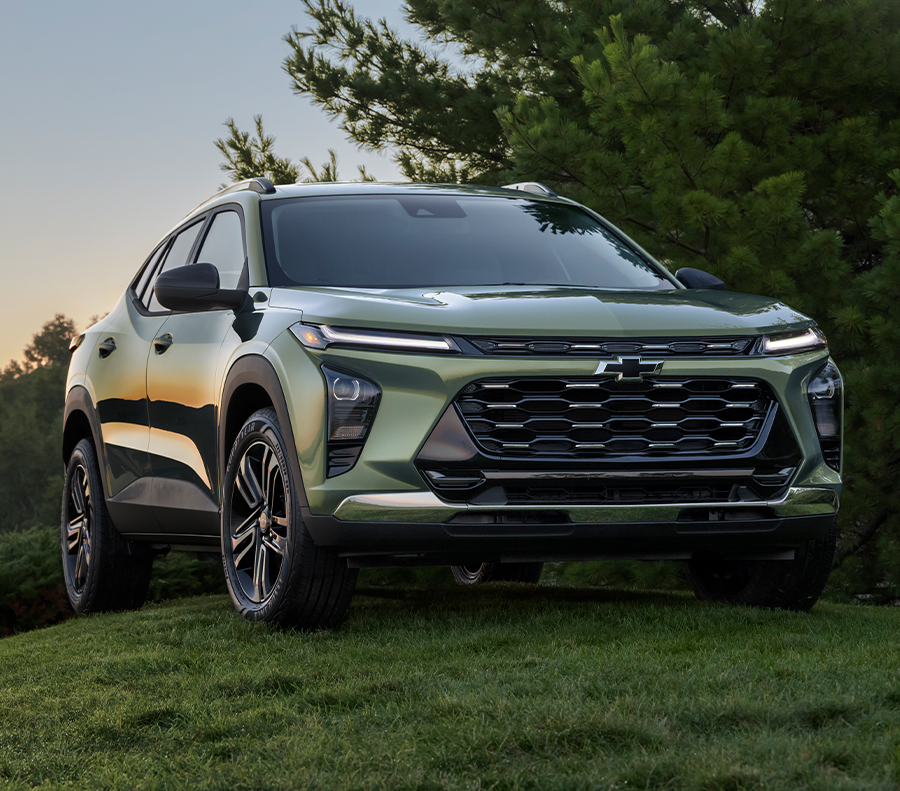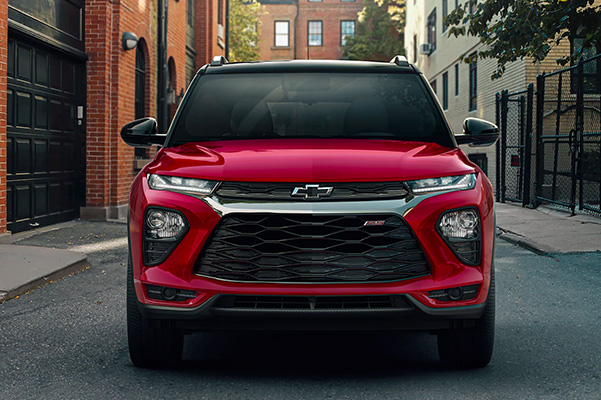 2023 Chevy Trailblazer
near Grove City, OH
The 2023 Chevy Trailblazer dimensions make this the perfect choice for Greater Columbus Chevy fans looking for something that turns heads as well as it turns corners. The efficient Trailblazer engine, meanwhile, is perfect for making the most out of your monthly gas budget. Smaller SUVs for sale in Columbus struggle to match the charisma, practicality and value offered by the new Chevy Trailblazer.
2023 Chevy Equinox
for Sale in OH
Why is the 2023 Chevrolet Equinox so popular? We think it has to do with the wide array of new Equinox price points, trims and features that are available. Every new Equinox for sale near Grove City comes well equipped, but local shoppers are especially enthralled with the upmarket Equinox trims that are available. Want to compare new Equinox colors or option packages? Visit our nearby Chevy dealer to get started today.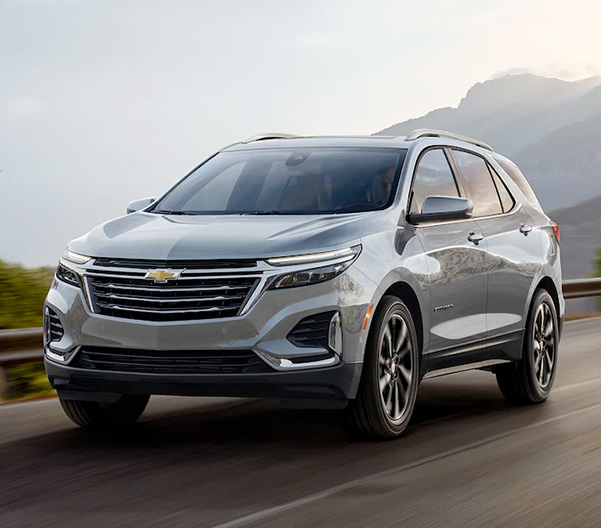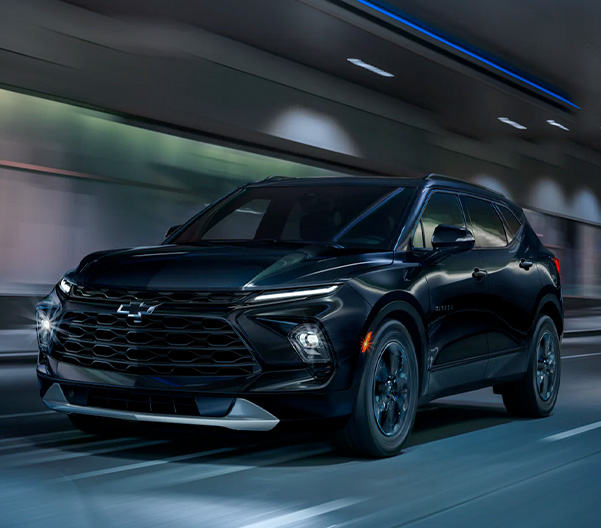 2023 Chevy Blazer
in Ohio
The 2023 Chevrolet Blazer pairs an iconic name with a cutting-edge powertrain and head-turning bodywork. The new Blazer trims are versatile and practical, broadening the appeal this new SUV has among Ohio Chevy fans. If you want to buy a new Blazer near Grove City, you have a choice of models that you're sure to love, so stop in today for a Blazer test-drive.
2023 Chevy Traverse
Columbus, OH
The 2023 Chevy Traverse offers abundant space at a compelling price point. The Traverse dimensions are proof of just how roomy this new Chevy SUV really is, but its size is best appreciated with a Traverse test-drive. Other impressive Traverse specs include its fuel efficiency and cargo capacity, which we'll be happy to share during a personalized Traverse review.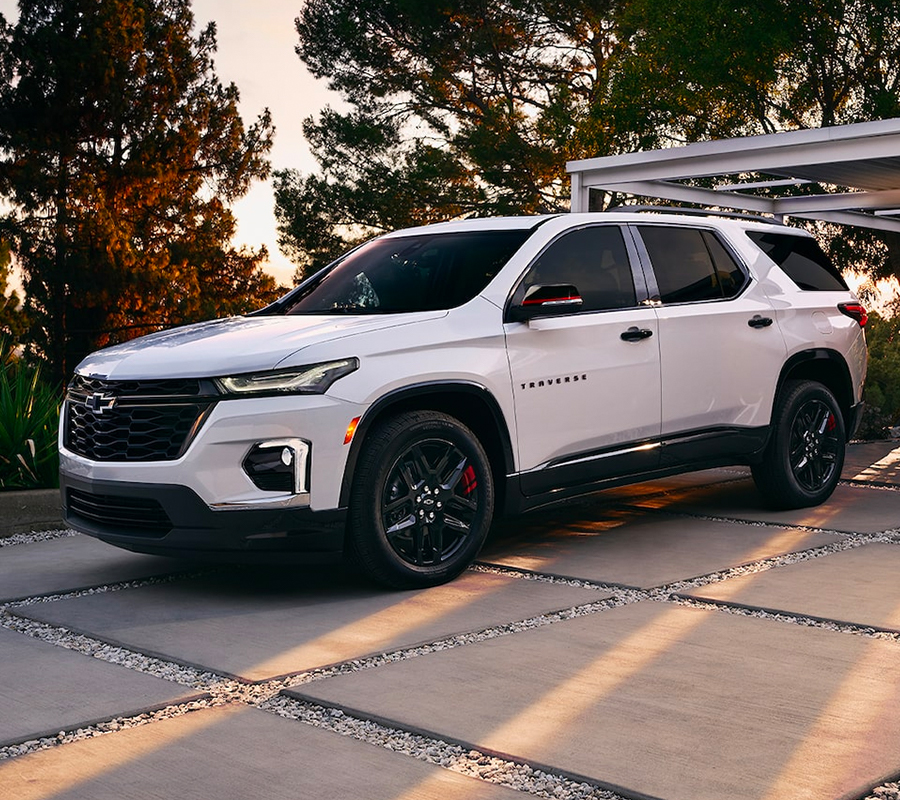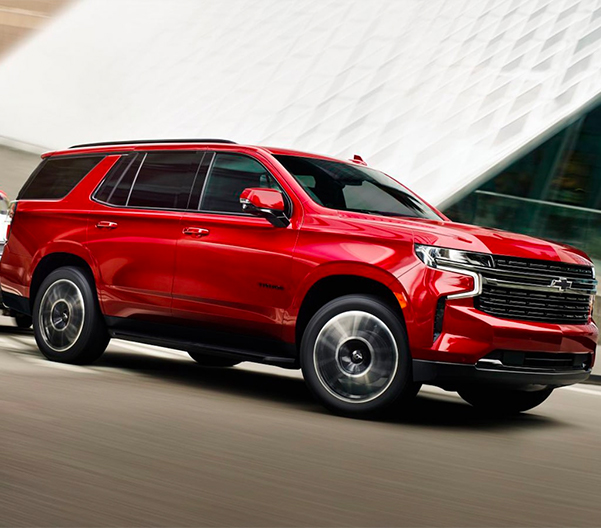 2023 Chevy Tahoe & Suburban
near Grove City, OH
At the top of the Chevy SUV lineup is the 2023 Chevy Tahoe and its long-wheelbase counterpart, the 2023 Chevrolet Suburban. These two SUVs feature the latest amenities in a stylish, full-size package that Ohio Chevy fans won't want to miss. Whether you're most impressed by the Tahoe towing capacity or Suburban cargo space, one thing is for sure: if you buy a new Tahoe or start a Suburban lease near Grove City, you won't be lacking for space, performance or luxury amenities.
Chevy Bolt EV and Bolt EUV
Two popular electric Chevy SUVs are also available on our lot: the 2023 Chevy Bolt EUV and the 2023 Chevrolet Bolt EV. These Chevy EVs feature zero-emissions performance that make it easy to save money while enjoying an eco-conscious driving experience. The Bolt EV range is perfect for traveling around Columbus, while the Bolt EUV features plenty of exciting technologies and amenities. It's no wonder why so many Ohio EV fans are choosing to buy a new Chevy electric SUV nearby.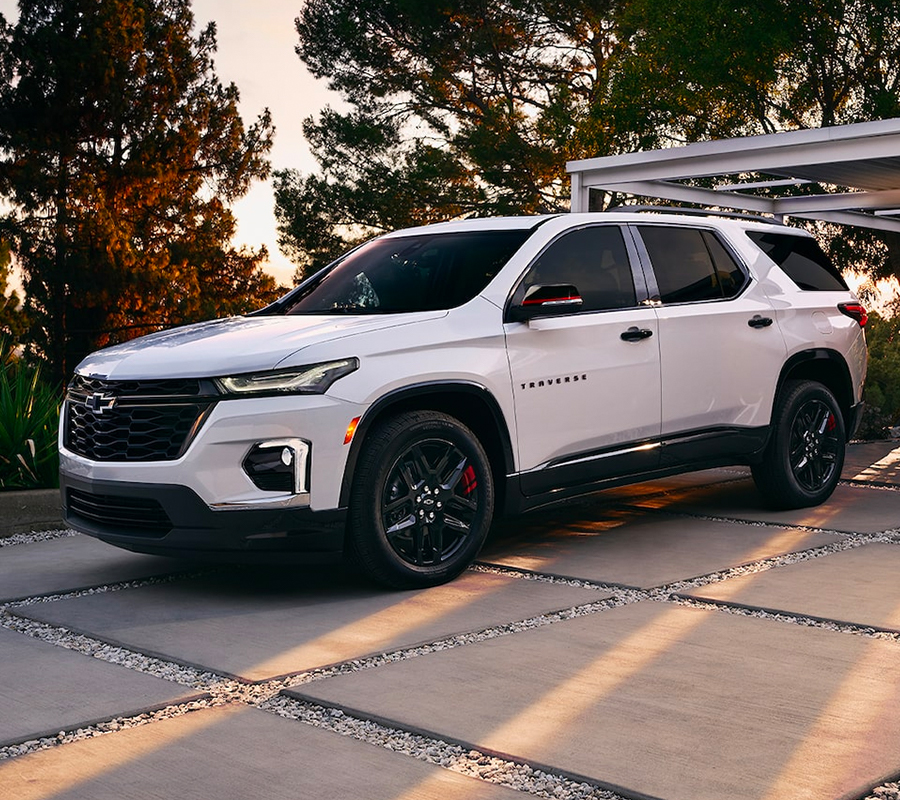 Compare New Chevy SUVs
Ready to find your favorite new Chevy SUV in Ohio? Please visit our showroom or contact Dave Gill Chevrolet. Our Chevy sales team is here to help you review Chevy SUV specials or compare Trailblazer or Traverse price points, so you can buy with confidence from us. We look forward to serving you!