The Dave Gill VIP Experience
Don't Overpay For Your Next Chevrolet
According to recent industry reporting, as many as 82% of new car customers are paying more than MSRP when purchasing a new car. At Dave Gill Chevrolet, our commitment to a VIP Experience for our customers is actually a real thing. We think you shouldn't have to pay more than sticker, even if new vehicles remain scarce. That's why we have the Dave Gill Pricing Promise, our assurance that you will not pay a premium to buy a new Chevrolet during these crazy times. We do not price our cars and trucks over sticker price, we do not attach addendums to our new vehicles assessing additional "fees," and we do not add hidden fees into your paperwork at the time of delivery that just don't add up.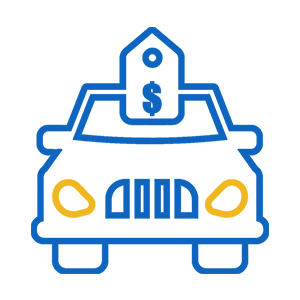 Fast and Easy.
That's the essence of the Dave Gill VIP Experience that we are proud to offer online and at our Chevy dealership in Columbus, OH.
Use our online tools to save time at the dealership. Work your own deal!
We will arrange a test drive or delivery at your home or place of work.
Schedule a visit with us and save time. We'll have your vehicle of interest fully inspected and prepared for you to test-drive!
You are our No. 1 priority. That's why one of our sales managers and product specialists will work with you from the moment you step foot in our dealership.
The Dave Gill Pricing Promise
The Dave Gill Pricing Promise is part of our commitment always to provide transparent pricing for new and used cars and trucks, so that you can feel confident in making a well-informed decision without having to endure unnecessary pricing drama. It's just one more reason our customers have come to trust the Dave Gill VIP Experience as the easiest, most hassle-free (and fun!) way to shop for a car or truck.
Of course, we wouldn't expect you to pay more for VIP treatment.
Our Live Market Pricing gives you the best possible price on every vehicle, every day.
We use sophisticated software tools to set prices that are highly competitive in the local market.
We adjust prices daily to account for market changes.
We don't inflate new or used car pricing in the hopes of "winning" a negotiating contest with our customers.
In addition, we will help you identify all the Chevy rebates for which you may qualify.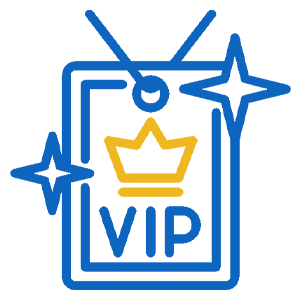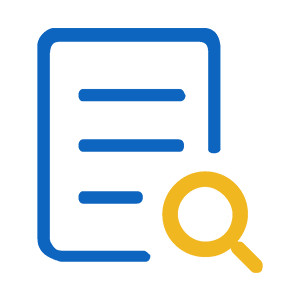 Does it always seem like the dealer is hiding something from you?
Our Clear Pricing gives you the information you're looking for without the shenanigans.
The vehicle listings on our website are designed to display the dealership's discount, factory incentives available to all buyers and conditional factory offers that may or may not apply to you.
We don't bake our pricing into rebates that you may not qualify for.
We'll show you how the price of our vehicle compares to the same vehicle at other dealerships. We're not always the lowest price, but we always provide the best value.
We present our guests with pricing summaries that spell out all components of the deal, from pricing and rebates to fees, taxes, and trade values, so that you're never in the dark.
Buying a car or truck actually can be … fun!
That's right, we said it. And we believe it, too.
We celebrate every vehicle purchase with a special announcement and a round of applause.
Our process is about YOU, not us.
We focus our time on what's important to you and the excitement of making an important purchase that happens only once every few years.
We are so confident in our product, pricing, and team that we don't need serious-looking guys in power suits to pressure you into buying.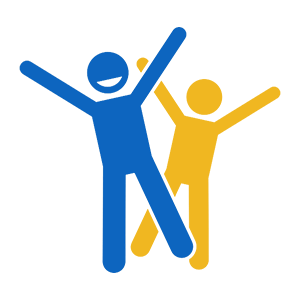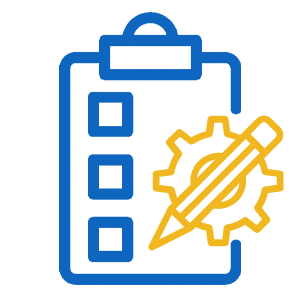 Buy with assurance when you choose a Premium Grade used vehicle.
Used cars aren't new, and we don't have a crystal ball. But we perform the repairs that need to be done to every car before we offer it for sale to you.
We spend more than $1,000 getting the average used vehicle ready for the lot. That includes cleaning and service.
Just click on the "iReconCars" icon featured on every used car listing to see a CARFAX report and service history.
We are a family-owned, full-service dealership.
We're not simply a Cloud-based service. That means we will be here for you locally after the sale for as long as you own your vehicle.
Maintain your vehicle with confidence in our award-winning Chevy service We're proud of our ASE-certified technicians, experienced service advisors and consultative approach.
Find the GM part you've been looking for by asking one of our parts professionals.
Use our collision center to get your car back on the road and looking great after an accident.
Get any concerns about a recent vehicle purchase handled at Dave Gill Chevrolet.
Enjoy a FREE CAR WASH to keep your vehicle clean after every service visit.
Take advantage of our FREE shuttle service.
Bring your vehicle in for maintenance on Saturdays.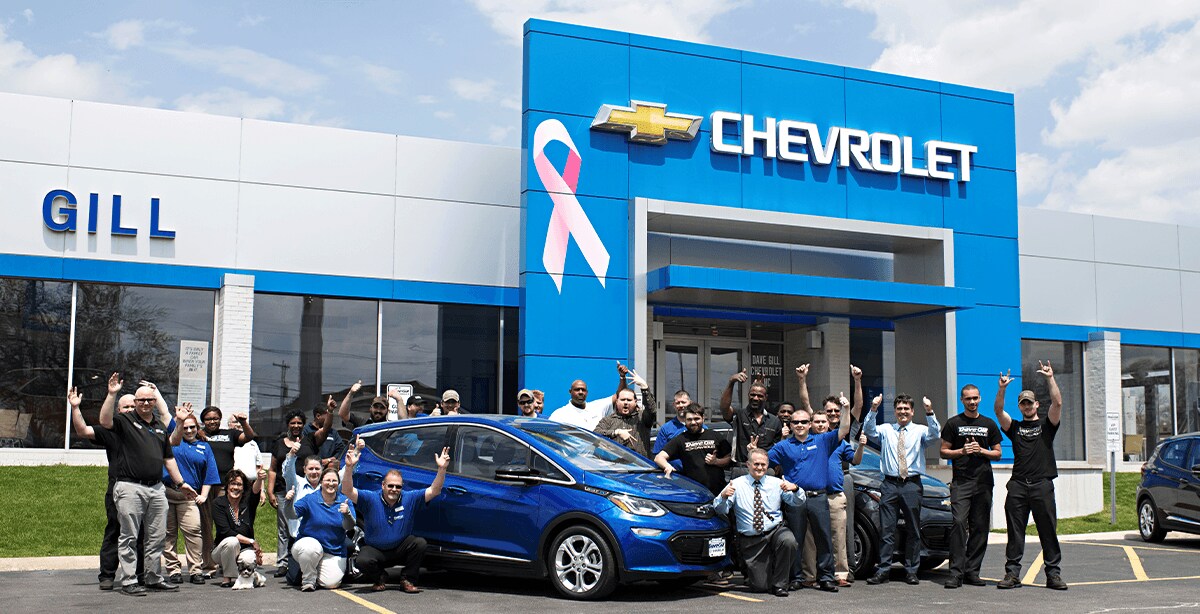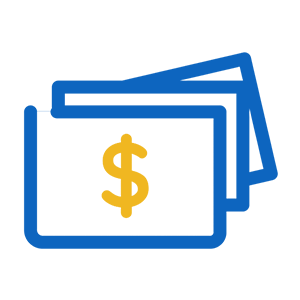 We don't guess on the value of your personal vehicle!
Instead, we use market prices to help you get the most for your trade-in. After a thorough inspection of your vehicle, we will consult with you on current market values, including Kelley Blue Book.
Take advantage of our exclusive Trade-In Guarantee. When you get service with us, we will add a minimum of $500 or more to your market-based trade-in value.
Dave Gill Chevrolet Google Reviews
With reviews that include "AMAZING" and "THE BEST DEALERSHIP EXPERIENCE EVER," it's clear why Dave Gill Chevrolet is Google's highest-rated Chevy dealership in Central Ohio.
Whether you're looking to take home a new Chevy lease or require top-notch Chevrolet service, you'll discover that the entire Dave Gill team is as friendly as they are knowledgeable.
Guests have come to describe our team members as "HONEST," "NICE" and "PROFESSIONAL." In fact, everyone at Dave Gill Chevrolet lives by The Golden Rule -- to treat others as they would like to be treated.
Enjoy BS-Free Pricing, BS-Free Leasing or simply meet with Layla the dog -- she's always ready to greet you in the showroom!
Why Buy At Dave Gill
★ ★ ★ ★ ★
The service was outstanding; pleasant, helpful, knowledgable, and friendly! 
★ ★ ★ ★ ★
Their professionalism was outstanding and couldn't be matched by other Chevy dealerships in the area. 
★ ★ ★ ★ ★
I have purchased close to 20 cars in my life and I can without a doubt say this has been the best experience I have had at any dealership. 
★ ★ ★ ★ ★
Wow!!!! What an experience I had. I was treated with respect, from day one.